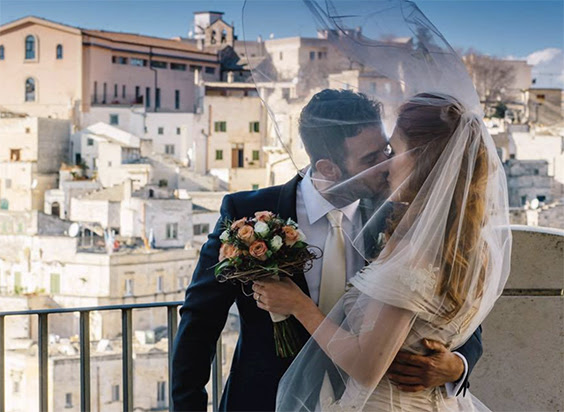 Advice: Matera, a great place to get married
Matera is a great destination wedding. It has an extensive and varied offering.
There are many reasons that make Matera perfect to host destination weddings from around the world.
First of all Matera has great treasures: the Sassi, the old town and the Murgia landscape. The hotels that are in Matera Collection can cater perfectly to large parties, offer great accommodations and provide a great setting for a fabulous wedding.
Furthermore, Matera is well known for its gastronomy, local food, home-grown ingredients and recipes handed down through generations.
Finally, Matera Collection is equipped to host active travellers and nature lovers among your guests. Cycling and walking are great ways to explore the closest cities and we may provide all you need to entertain your guests.
So, just think about it!
Photo by palazzogattini.it