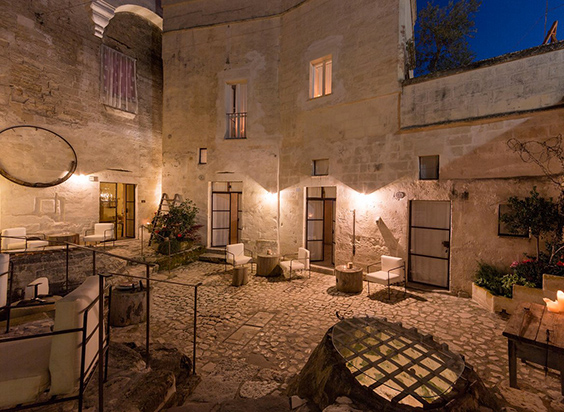 Corte San Pietro is a Widespread and Village Hotel
In order to inspire you we want to present one of our hotels: Corte San Pietro.
Located in an inspiring place such as The Sassi of Matera, Corte San Pietro is a mix of a widespread and a village hotel. It satisfies the requirements of customers about service quality and location landscape.
It is based on reclaiming the building heritage of renovated boroughs in the respect of architectural styles and materials of the place. Some of these old houses are an example of negative architecture since they are completely dug in the calcareous rock, transformed into quality accommodation structures and used for hospitality.
This is an innovative and ecologically sustainable accommodation.
Photo by Photo by cortesanpietro.it