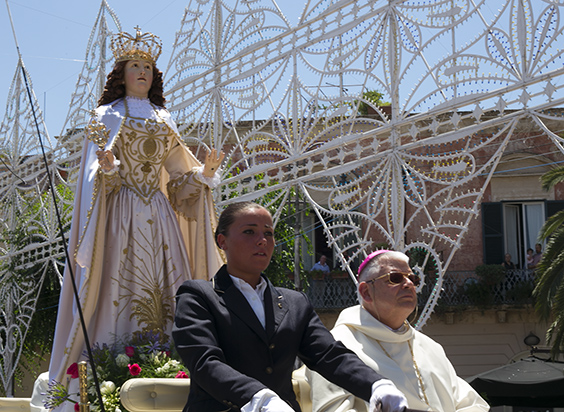 Matera, at the moment, is an important tourist destination and it is chosen by people that are looking for a place in which enjoy art exhibitions and concerts, and discover artisan shops and good restaurants.
Matera Collection believes that the better way to know a city is to take part in its daily life, to taste the flavours of the area and to get in touch with the activities dedicated to handicraft.
During the summer Matera flourishes and some important events are hosted in amazing places between the old town and Sassi: "Mythical Abodes" by Girolamo Ciulla is the annual exhibition of the "Great exhibitions in the Sassi", an art festival devoted to contemporary sculpture, and it is held in the spaces of Madonna delle Virtù and San Nicola dei Greci. Furthermore, there are some music festival such as 'Gezziamoci', dedicated to jazz, and 'Matera in musica' dedicated to lyrical opera and classical music.